Group sex. Personal experience.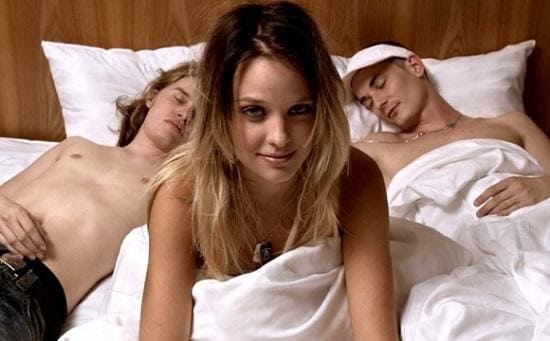 I am 33 years old, I tried different sex in my life. And I had MWM and WMW. What I think about such experiments? Interesting, of course, but does not pull to repeat. Why? This is not a secret, but only rarely anyone wants to talk about it.
MWM
Most men are not ready to let the second into bed. Realizing something similar with a loved one is very difficult. I'm not saying that it is impossible, but it requires a special approach. Just men are so arranged – they are jealous. Well, there is no tendency to share in their nature.
The first time MWM happened to friends. We were not very close, drank a little, and wanted to experiment. There was no talk of any jealousy, so there were no psychological barriers. But this did not save the situation.Men are afraid of each other! They cannot look at a neighbor's member, as it is "not quite decent". And although they are curious, they pretend that they do not notice another man. And if they are afraid of views, then about touching another, and there can be no question. And it turns out that there are three in bed, but two are afraid of each other.
How beautiful in porn the double penetration looks! But in practice, at the same time, men are in contact with genitals! Most will never be solved on this, so the maximum that can be realized is their placement from a separate side of the lady.
In general, the first experience was not successful. I don't even want to talk about the second. Then there was a "mine" man nearby, who in the process realized that he did not know how to share. There was no conflict, but hostility arose, bordering on contempt for the participants and what was happening. In general, it did not work out.
Maybe sex with bisexual men would be more interesting, but I haven't had such an experience yet…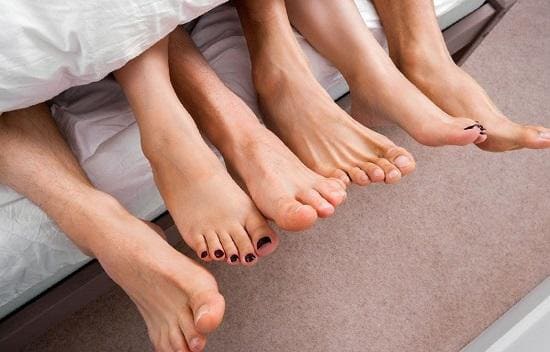 WMW
The option with two girls seems more attractive to men, but in fact, it is for him that he can be very negative. In such a trio, it is very important – who and whom wants to give pleasure. This is in the films of the girl curl around the "Male", in life everything may not be so beautiful.
If this is a gift to him, then yes, both ladies will try to give him a maximum of pleasant experiences. Well, or they both must be in love with him. And if everything is wrong if everyone cares about himself?
It so happened in my practice that there are not enough for two. If he pleases one, moreover, it doesn't matter how – a member or tongue, then the second girl misses. Of course, she can at this time shift with the one who enjoys. But only she really needs it?
A man for two girls does not always have enough. If he finished, he needs time to restore. And here a miracle happens – ladies find each other. And here it immediately becomes clear that they do not need them at all. At first he seems to be restored aside, but then it turns out that he does not quite need to return, they themselves cope. And this can greatly hit his self -esteem.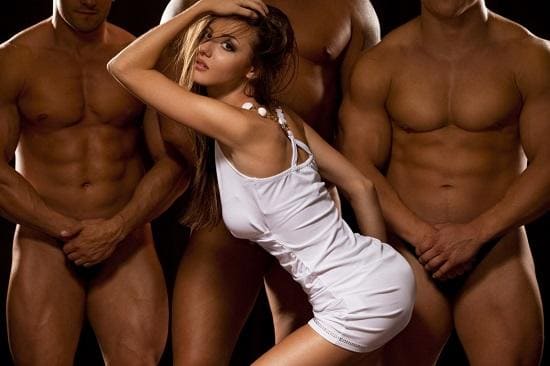 Positive experience of group sex
I talked about the minuses, but this does not mean that it does not happen interesting. I also had a very pleasant experience. I was the third pair. They have long been together, and they had the experience of the trio. So there it was definitely clear – who and who wanted to give pleasure. All the delicious guests.
It was an interesting experience, since they were saturated with each other. The experiment was not from the desire of sex, not from its failure, but from the desire to get something new. A invited person was important to them, t. e. I. They wanted constant experiments, and for this it was necessary to create conditions so that the new partner would not leave.
Yes, when two people try to give you the maximum of experiences – this is cool. After that I want to give, give and pamper. Then the participants have a desire to play in the "Other Gate". But this is clear only after a few nights together. Such an understanding is the highest aerobatics, but only it is not available to everyone.
Is it worth participating in the trio?
My opinion is yes! After all, this is a story about my experience, and it is very subjective. And in your case, everything can turn out in a completely different way. And it is better to try than then regret that once it was not realized in reality!
But my advice to you – select partners correctly. Not everyone is ready for such experience, and the process for someone can become a real torture.