5 ways to use vaginal balls.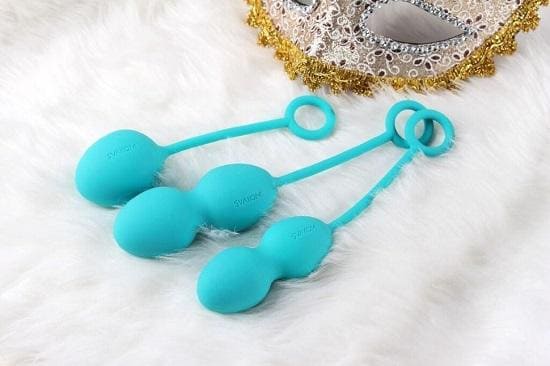 I already have 4 different models of vaginal balls. I think this is one of the best sex toys. I found several ways to use this simulator at once, and they never lie with me idle. How to use vaginal balls not only for classes?
First experience
I bought vaginal balls for training. I read that it is useful for women, especially after childbirth. And to restore sensitivity, I decided that they would come in handy. I had problems getting orgasm after the appearance of the child, and I wanted to solve this problem.
My first balls were cheap and plastic. I found them in the nearest store. And then I still did not know what was important to consider diameter and weight. I took what was. The seller was not experienced, I had to choose the most. But I'm not mistaken. The balls came to me. And I started doing.
Frankly, the first time I "skipped" classes. Rather, I forgot to do them regularly. It turned out for me 3 times a week for 20 minutes. But it turned out that this is enough. A month later, I suddenly began to experience more pleasure with my husband. And most importantly, the sensations were more intense than before childbirth. No, I will not say that there was always an orgasm, just everything was somehow more pleasant. And it was these sensations that made me more responsible to approach training.
I've been doing it for several years. Today, just to maintain muscle tone. And now I almost always get an orgasm from sex. And the merit in this is precisely vaginal balls.
Vaginal balls for training
Classes with balls can be of different difficulties. First, they are simply compressed and unclenched. Then you have to change the poses, do something lying, sitting or standing. And every month you need to complicate the course. But at the same time, its time is no more than 30 minutes a day. And really track the results. In a month, you will be able to push the simulator without the help of hands. And after 3-4 move the balls up and down the body.
But training is not the only way to use!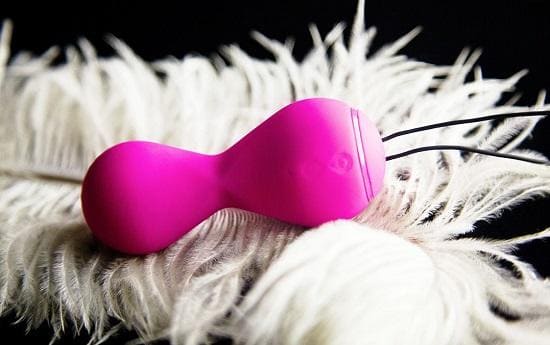 Vaginal balls for masturbation
When I realized that there is an effect, I decided to buy new balls. Already chose on the Internet. And I realized that there are vibrating models. Of course, they are much more expensive, but they are also suitable for pleasure. I had a model with a remote control. And it was possible to gradually increase the speed of movement.
What I understood? Vibration is not needed for training. Maybe someone will be useful, but only distracted me. But the vibrating balls could be attached to the clitoris, and this caused a strong orgasm! In general, the model pleased me, and it became a revelation – after all, now I learned how to always get pleasure even without a husband and long manipulations with her hands.
For anal sex
We tried vibrating balls for sex with my husband. What they were doing? Put them on the clitoris. But this is not convenient. They slip off, they need to be kept. But the sensations are not bad! But it is best to use them for anal sex. When he enters the ass, and the balls at this time in me.
When they vibrate, I feel fluctuations and my spouse. The sensations are very cool. And I even end with this. And before, with anal, this was not the case! In general, I found a way to make such a contact pleasant for me. And the husband is happy!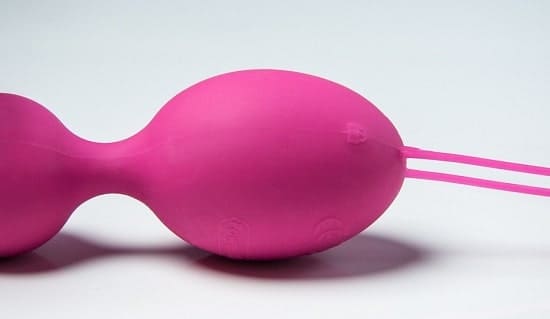 Vaginal wearing balls
The third my balls are no longer balls, but a simulator. Dear and stylish. I bought it, realizing that he vibrates and offers training programs. It connects to the smartphone, and the program fixes – how much I do. Honestly – the proposed exercises disappointed me. They are for beginners. Even the mode for experienced users turned out to be very simple for me. Therefore, I used the simulator without an appendix.
But I found him a new application – I walk with him. I go somewhere with my husband or child, and insert balls inside. And I turn them on from the phone at any time. I tried to wear them at work, visiting, even in training. But I like their vibration in an environment where you do not need to rush somewhere.
I do not experience orgasms when wearing, but I am strongly excited. Just wearing me relaxes me. When the son plays on the site, but I have nothing to do, it is interesting to suddenly feel the movement inside. After such a walk, it is pleasant to pester my husband.
For games with temperature
My last vaginal balls are very small and heavy. They are made of metal. I bought them for the most difficult exercises. They are without a hitch, easily roll inside. What do I like about them? With them, the tension is much stronger during classes, which was and necessary.
And I can cool them and heat them. No, I don't like the cold inside, but heat is interesting. I just lower them into hot water, and then introduce them into the body. I do not do so often. Sometimes before training, sometimes before sex with my husband. By the way, one ball can be left inside, and then let him enter the body. It will be unusual. The ball inside is rolled. My husband doesn't like it much, but it was worth trying.
There are no other sex toys in my life except vaginal balls. But I have enough of them! They opened me a whole world of adult goods. And they returned the sensitivity. Now I recommend them to all my friends. And what are they worse than a vibrator?