5 rules of sex in the kitchen.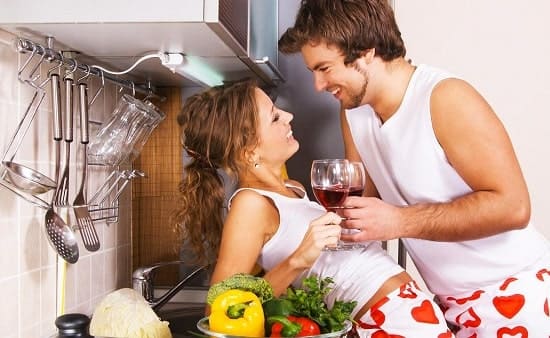 If you want unusual sensations, you should try sex in the kitchen. This is a small adventure that all participants will like. But it is important to follow some rules so that the process is safe. 5 simple recommendations will help to make what is happening even more exciting.
1. Spontaneity
No need to cook it in advance, just succumb to desire and do not go to the bedroom. It is unexpected actions that will cause maximum sensations.
Start with flirting, it is possible when you cook food together, dinner or just drink tea. Views, touch and correct words will allow you to quickly tune in an intimate mood. Then it remains only to move on to active actions.
2. Correct location
You can put or plant a girl on different surfaces – a dining table, a chair, a cutting table and a windowsill. But it is important to choose a reliable place. If a table or chair is not stable, it's better not to take risks.
You need to be more accurate and not by chance not put it on the stove. Such a plot is the basis of many jokes, and only because it really happened. You can get burned not only with buttocks, but also with legs or hands if you accommodate next to the heated. It is important to be neat.
3. Safety
To make sex pleasant, you need to remove sharp objects. It is better to hide knives before the experiment. They should not be on the table or be dropped on the floor. In a fit of passion, you can not notice such an object and get an injury.
It is better to remove the dishes, because the glass or plate is just to break, and glass throughout the room is not the best atmosphere for love.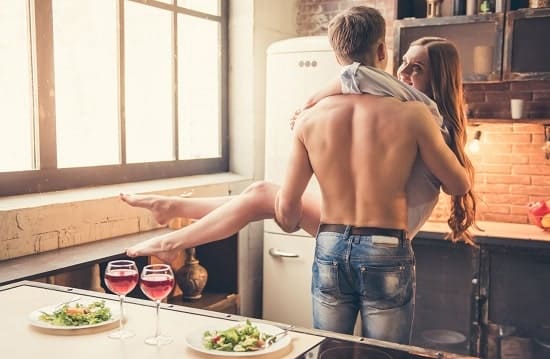 4. Try different poses
In the kitchen you can try poses standing, sitting and even lying on the floor. Standing on different surfaces. Do not limit yourself to one position, try different things.
And even different sex will be appropriate. Alternate vaginal penetration and oral affection. Blowjob or cunnilingus will turn out in the kitchen no worse than in the bedroom.
5. Forget about improvised compositions
Never use a lubricant falling under the arm of the mixture. Vegetable oil, salad dressing or tomato paste will not replace a good lubricant. They will only cause irritation or dysbiosis, which to treat for a long time.
Oil can spoil any condom, it cannot be applied to latex, it will break. It's better not to experiment like that.
And if you want to cover a loved one with something tasty, it is important to make sure that the food does not fall into the vagina or urethra. Ice cream, whipped cream or jam should not be placed on the genitals.
The rules of sex in the kitchen are very simple, but they should not be ignored. They ensure the safety of sex participants, prevent injuries.
You can experiment in the kitchen with sex toys. In the poses of standing and sitting, additional clitoral stimulation will be very useful. The affection of the genitals vibration during oral games will not become superfluous.