Vaginal orgasm: how to get it, technique "bridge".
Girls are very complex creatures. So that we get a vaginal orgasm, we need to dance in front of us with a tambourine. Men know how difficult it is to bring frictions to it to finish. By the way, Girls experience a clitoral buzz is much easier and easier. And we will now talk about an interesting technique with which the clitoral orgasm turns into vaginal multi -ore. Yes, there is a very simple and very effective way – how to learn to experience powerful vaginal pleasure. Let's talk.
About the clitoris in her life
Most women can end with clitoris stimulation. Therefore, girls masturbate only a little less than men.
True, more often girls prefer to do it alone with them.
Because … men always lack patience for the clitoris.
Firstly, men often cannot understand how.
How to press, you need to tickle or rub, faster or slower, with what force? Men misunderstand this, And it is difficult for girls to explain, especially in the process.
Secondly, men want to put a member as soon as possible, and deeper.
She has not yet been warmed up to the end, but the member is already in it, and the clitoris is, as it were … and is not involved. Many couples neglect the clitoris during sex, how to go inside – the clitoris is not needed already.
As a result, a man ends, a woman has no orgasm.
…Although it is the participation of the clitoris in the process that is the easiest and fastest way to vaginal orgasm. Seriously. It is a fact.
And if a girl is able to get an orgasm from masturbation on the clitoris, so that she ends vaginally, it is necessary to stimulate her clitoris while the member is inside.
But not just caress, but according to a special method, it is called "Technique of Bridge". Simple, you don't have to teach anything, just do it and that's it!
The equipment was described by one of the American sexologists, Helena Kaplan.
And this is literally step -by -step guide, how to really end from a penis inside.
Technique bridge
She is the technique of multiple stimulation.
The essence of the technique of the bridge is in a nutshell: insert a member and make frictions, while continuing to caress the clitoris.
But – very important! – It is necessary to caress exactly before the moment when it starts to roll up an orgasm, and bring to the climax the jolts of a member.
And from sex to sex caress the clitoris, you need to stop everything earlier.
The fact is that the clitoris and (still sleeping) point G, from rhythmic touch with which a vaginal orgasm occurs, are interconnected by nervous endings.
And the caresses of the clitoris while the member rubs inside, help "wake up" point g.
Over time, she begins to respond more sensitive and brighter.
And the caresses of the clitoris must be stopped before orgasm so that orgasmic impulses, without finding the final discharge from the clitoris, return to point G.
It is at this moment that a vaginal orgasm will happen, which in fact can even be considered multi -ore, After all, the clitoris also participated.
Yes, everything is simple!
More in more detail? Please!
How to get a vaginal orgasm: step -by -step guide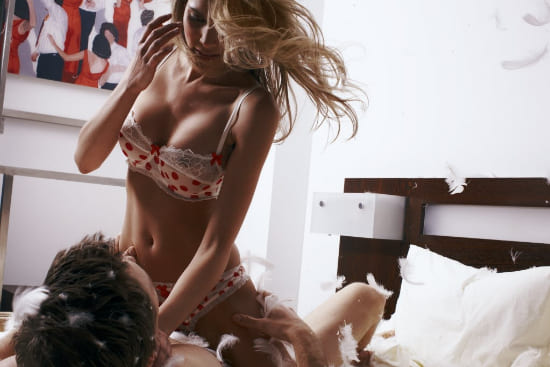 We thought that you still won't figure it out without an experienced intimshop, and decided to paint in great detail, how to finally catch a vaginal orgasm.
1. Relax. Just relax. Seriously, you do not pass the test)
Many couples are too responsible for the process. It seems to be a judge above them with flags: "So, you must bring it to orgasm, in 3.5 minutes, let's work, and you have to finish, evaluation…".
And it does not begin sex, but the examination. You can not do it this way. Rushing – nowhere. If you are looking for her orgasm, this is already good and beautiful!
It is very important for the girl to relax and feel, and not think frantically, where is the orgasm.
Everything will work out! All this can)
2. The best pose for technology bridge is a girl on top.
During frictions, you need to massage the clitoris.
If there is a man on top, it will be inconvenient to get to the clitoris. The man crushes his mass somewhat, there is no hand there, nothing.
Therefore, from above – a girl.
In addition, it will be more convenient for her to control the movements and choose how best it feels.
3. Very important! Lubrication. Take a lubricant.
Yes, during sex the girl stands out natural lubrication, but there is not much of it, and if you caress the clitoris, she will not be enough.
Some use saliva, but this is the same grandfather's method! Saliva is instantly absorbed, it must be constantly added, this is not aesthetically pleasing.
Ideal – lubrication. Nothing will dry in the process and will be comfortable to the very end, and a member and fingers.
For vaginal-clitorial games are best suited water -based lubricants.
They are pleasant in business, glide perfectly, but the main thing is not getting the laundry. Then they are easily washed off with water and simply wiped with napkins.We advise:
Hot Planet – good vaginal lubricant, volume of 100 ml, excellent price for such a volume.
Does not stick, practically no smell, the consistency is moderately liquid – it is suitable for vaginal sex, and for manipulations with fingers (or toy) on the clitoris.
Delight – A good water -based lubricant.
Liquid, therefore rather light, almost indistinguishable in consistency from natural lubrication.
There are also in volumes 60 And thirty ml.
Aqua Glide – Unimaginated classic from the Joy Divine, for several years now this crystal-transparent moisturizing lubricant does not leave the upper lines of the sex hut parade.
Water lubricants System Jo. Premium brand from the States. Not cheap, but very good.
"Silky" hypoallergenic lubricants are recommended by doctors and we, in an intimshop, also love them very much.
Also the Joe system has in the line Lubriki with special effects, giving a feeling pleasant cooling or even warming, for additional excitement.
Speaking of special effects!
Since we are looking for an orgasm and in the lead roles we have a clitoris – we are very advised to take This cream.
Viamax Warm – One of the coolest creams for female excitement, He gives such a flash … He begins to want, even if she did not want anything before.
Has a warming effect, very explosive!
And in principle, you should look at Creams for excitement. They make the desire more powerful and bright, "adjust the orgasm".
System Jo created even a special clitoris gel (there is the same, but cooling, This is for exquisite games).
Important!
There is a separate subspecies of exciting pieces – exciting lubrication. Lubricant, but with the effect of excitement, for example, Here or Here.
But just "exciting cream" or "clitoris gel" is not a lubricant, they do not have a sliding effect, so the cream should be used along with grease!
First, slightly rub the cream into the labia and the clitoris, let it absorb (during this time the girl will begin to be excited), apply a lubricant in a few minutes and proceed)4. So, everyone is warmed up and excited. Everything is slippery, the girl already climbed to horse and the process went.
Do not lose the clitoris!
A girl can be facing a man or back, she can caress herself, or provide it to a man.
Herself is a great way if a girl is used to giving herself pleasure with her fingers and knows how better she.
And sometimes it is worth trusting a man if he is a sensitive lover. True, it is not always convenient for a man to constantly caress the clitoris with his finger.
The man, nevertheless, at that time makes frictions from below, and he needs two hands to support the partner.
Another great option is to take a small cliural toy.
Cliter vibrators And Mini vibrators For this and created – lead to orgasms.
Vibration is felt brighter and stronger than any finger movements, Therefore, Mast-Hev for clitoral games is still a vibrator.
If you use a clitoris toy for the bridge technique, it is worth choosing those that do not have fasteners like panties – you do not need panties.
But what will come in handy:
Small female jerks like Qvibry – Very convenient, without batteries, charge from USB (they even have Vibrator-flash drive for 4 gigs, do not ask why, cool).
Mini-vibrators like Svakom Daisy, We-Vibe Touch, Or completely cunning Tango.
They are created by top brands of sex toys, there Stunning quality, cool power, No batteries, all with recharging, pleasant design, ease of use, in a word, they cost their money.
Great and inexpensive choice – a line of clitoral vibrics Funny_five – Small and bright toys that can give pleasure to a girl.[/list]
In principle, here you can focus completely to your taste, the main thing is that the toy is small and comfortable for the hand.
If, after all, the finger wants to actively participate – choose Vibro -tank Or something from Vibrators on the finger.Girl on top, dick inside, vibrator on the clitoris – a lot of sensations!
5. Here the main thing is not to blink)
From double stimulation – and especially from vibro on the clitoris! – The girl will quickly feel the approach of clitoral orgasm.
At that moment, the vibrator must be removed and continued to finish it with frictions.
Several strong confident shocks, and now orgasmic impulses, not finding a way out, will rush along the nerve endings to point G and it completes the work – issues vaginal orgasm.
Here everyone has different. Someone feels explosions at once, someone needs time to listen to their feelings, but it is with clitoral caresses that vaginal and multi orgasms begin.
The clitoris is not a separate part of the body, it is directly related to point g.
And from simultaneous double stimulation, both from the clitoris and from the penis inside – it is impossible not to get high.
6.We pump the skill)
The next stage of technology to achieve vaginal orgasm is to learn to receive Vaginal orgasm without clitoris.
A kind of "taming" point g.
.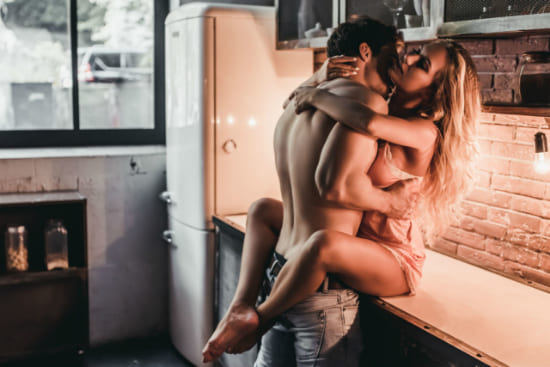 .
Every time you have sex with clitoral stimulation and feel the approach of orgasm – remove the vibrator.
And every time do it a little before.
The well -heated point G itself will respond to the movements of the penis inside. Over time, an orgasm will come and come faster, and get only from a member.
Because any girl is capable of vaginal orgasm!
…and the vibrator will come in handy to you later)
Because even if a girl knows how to experience a vaginal orgasm, she will never refuse a clitoral either.
So small sex toys are always to help!
And we were glad to share excellent equipment. Our girls tried it on themselves – very cool!
If you are looking for an orgasm alone
We decided to write about this separately)
Men can go drink coffee, only girls remain.
Vaginal orgasm can be pumped, even if you do this alone, without a partner.
If you love clitore masturbation and end from it – add a vaginal stimulator.
There are two options.
Either it will be two separate toys – the phallus or vibrator for point g plus small Cliter vibrator.
Or – one of the vibrators, which are also called, will be very useful to you "Rabbits". They just have two "processes" – vaginal and clitoral, and are created for simultaneous stimulation.
They are called rabbits because often the clitoral head has the shape of a rabbit (or other funny animal).
It's very … girls vibrators, If you know a lot about masturbation and you want to end even better. They are created for vaginal orgasms.
And remember – clitoris stimulation must be stopped a little earlier. To do this, choose players with comfortable handles (well, imagine, it is not difficult to drop before orgasm!).
As a rule, these are all vibrators-crots that have a handle-ring.
They do not even slip out of the hands in grease, and the bonus is usually waterproof (but here read the instructions), with them you can look for a vaginal orgasm in the bathroom.
In a word, baby, you learn to end vaginally? Rabbits to help you, look.
All thank you) intimshop.