Cons of inkjet orgasm.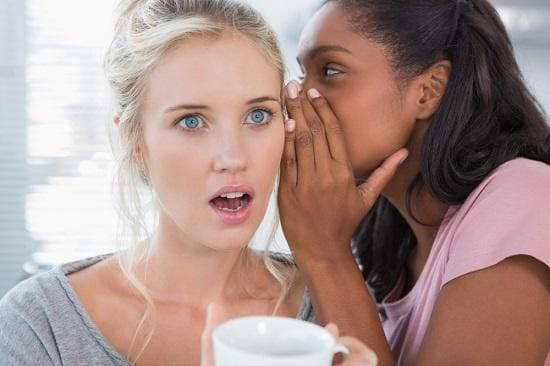 How often can I find the requests "How to bring to a jet orgasm", "How to learn a jet orgasm"! But you can't even imagine how it can be terrible. No, it is nice to experience orgasms, but a huge amount of liquid will not make your sex life better. Inkjet orgasms are no less than pluses.
How the first jet orgasm happened
Inkjet orgasms occur When stimulating the point g. Or rather, the front wall of the vagina. Is there this point there is not clear, but if you start to click on this area with your fingers, then the excitement becomes special. It is not very convenient for the girl to stimulate this area, it is a vibrator that needs it. But a man can easily reach, and caresses will become a wonderful prelude.
This is exactly what happened in my life. He just played his fingers. And it was really nice and funny. And at the first time were orgasms "wet". No, it was not like in porn when jets spray in different directions. It just seemed that a lot of my lubrication.
But every time liquids became more and more. For several months he played with fingers, I enjoyed, and a puddle formed under me. And I didn't even think that it is getting more every time.
And then once a similar orgasm happened with vaginal sex. He was behind, and his member concerned the right area. And here it became clear that this is not just a lubricant. The liquid just flowed on the legs. And so now it happens very often. It is already impossible to turn off this function, even if you really want to.
This is definitely not urine
What kind of secret is formed with such stimulation? I don't know. But it is obvious to me that This is not urine, her smell I know for sure. This liquid does not smell for me, but I think so. Men claim that she has my "aroma". What does it mean? That there is a smell, it is not nasty, not too bright. Moisture does not leave traces on the sheets, it is simply washed. But it's terribly uncomfortable!
Many years have passed since the first jet orgasm. I can say for sure that this is not a story about quick sex. Apparently, this secret is not formed immediately. And such sensations happen, When sex is long. Or if the excitement is long. For example, a sensual date, then hugs, bathroom and all this with a mass of kisses. My body takes time for this liquid to somehow form.
Especially for creating a jet orgasm, I never drank a lot of liquids, I did not try to somehow create conditions. I believe that this is not the most useful skill, and such an orgasm – This is rather a problem than something enchanting.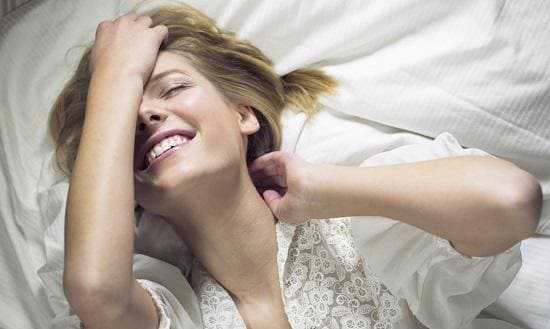 Cons of inkjet orgasms
Such an orgasm is not a single. If it has begun, it will continue. And you can finish many times in a row. But if the first time is really nice, then then just somehow strange. Clital orgasms are more intense in sensations than the 5th or 10th jet orgasm.
I don't know how others, but at the time of orgasm I have a very The muscles are compressed strongly. A spasm is such that a member of a man always falls out, and then "flows" begin. Then we attach again, and only he begins to move, as the next spasm occurs. I saw many times that after several such moments it "falls". Really He is not too pleasant, And only pride in himself pleases that he could bring to such a peak. But this works only in the first several times, then rather annoying than causes delight.
Puddle on the sheets – It is very uncomfortable. Of course, you can change the sheets, and I have much more bedding sets. But sometimes you have to do this several times a night, because I don't want to continue to have sex on wet.
Inkjet orgasm is costly! Required Special furniture cover, which does not miss moisture. And if it is not, you will dry the mattress. And he will serve you much less in time. And stains on the surface will not be too attractive.
Sex somewhere in an unusual place is now unavailable. You can not come to visit friends and arrange a small experiment. They do not have covers on furniture, and going for a spare sheet is very inconvenient. But still can't get sex on a bench, in a bodice or other room. Because if it will pour on the legs, then nothing pleasant will happen. And also the shoes will have to be washed out of the surging passion.
Not finished to the end
And inkjet orgasm must be brought to the end. There was a case when sex did not happen in the most convenient place. And when it became clear that the flood could not be avoided, we stopped, deciding that we would continue after. And in the morning I went to the gym.
I will never forget how, jumping on a rope, I felt like Something flowed on the legs. And you can't explain to the coach that you cannot continue. The probability of understanding he will understand, and the feeling that he was almost described was. How to solve a problem? I decided that I need to go to the toilet and pee. But it did not help! Where this liquid accumulates – I do not know, but now I am not often jumping often.
New acquaintances
And the jet orgasm is not a very convenient thing with a new partner. Some of the men will understand and even appreciate. And in my life there was a case when he asked me: "And what are you described?". I haven't blown up so much for a long time. And it's hard to explain to a person what is happening if he has never heard that it happens.
Since then, starting a new lover, I warn him in advance. But every time I feel embarrassed with a man with a man. After all, I have already studied everything at this moment, and he can respond differently, and may not say aloud, but who knows what he will think?
The next time you decide Buy vibrator for point g or look for instructions to achieve a jet orgasm, think – but you need it? This is really not too comfortable and not so nice. But there will be really a lot of trouble!