Oral sex. Is it necessary to swallow?!.

For the most part, women have long ceased to perceive oral sex as something dirty and unworthy of a decent lady and mother of the family. But now they often have a question: is it necessary to swallow sperm?
There is one main rule in sex: such concepts as «need to» or «must», Not applicable! Intimate life consists of concepts «I want – I don't want» And «Like – don't like».
Do you need to swallow sperm?
Of course, most of the stronger sex would choose an option where in the finale of a breathtaking blowjob a woman, without grimacing, swallowed «Elixir of life» All, to the last drop. For a man, this is a symbol that a partner accepts him entirely, without a trace. Many even offends many if a beloved woman spits sperm. The famous English proverb enthusiastically comes to mind: «Love me, love and my dog». But this does not mean that you should do what you don't like for the sake of a man. This is your mouth, your feelings, and only you can decide what you put in it and what you swallow.
Remind the man that pornographic films and real life are two parallel universes. And if on the screen the actress portrays unearthly pleasure from the fact that a man pours his own in her mouth «delight», then this does not guarantee that immediately after the words: «Stop! Filmed!» – She does not run out of a bullet from the set to rinse her mouth.
We will argue about tastes
Theoretically savvy men show magazines to their beloved women, which says that there are a lot of useful substances in sperm that have a beneficial effect on the condition of the hair, skin, help with insomnia and soothe nerves. You can safely shift such arguments. Firstly, a very big question is how your body can learn these beneficial substances from sperm. Secondly, so that they have some effect, you need to drink a whole glass «drink», and a man stands out no more than a tablespoon of seed fluid in one «session». As one decisive lady said to her husband: «If your sperm is so useful, and swallow it yourself!».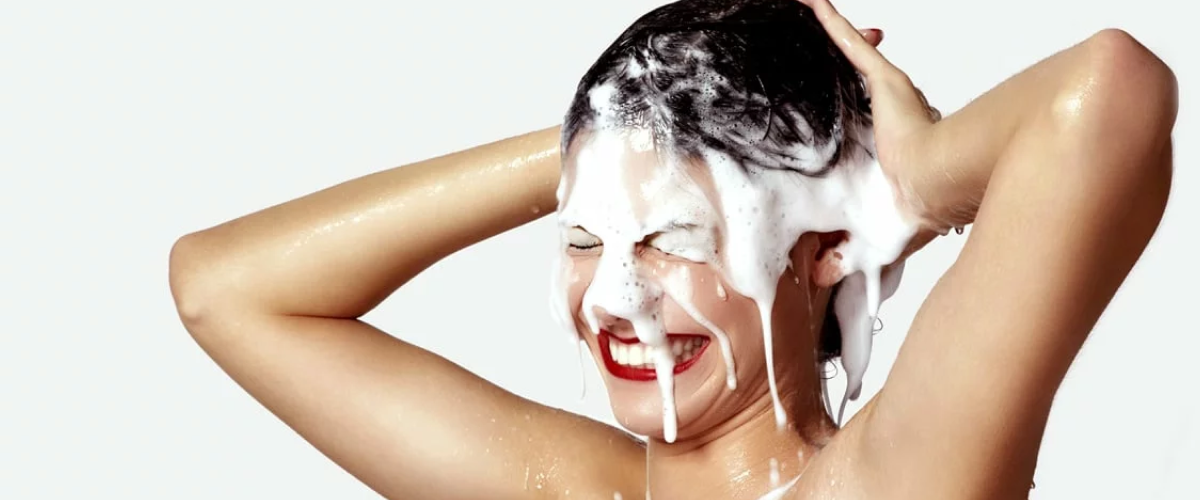 How to fix the taste of sperm?
If, in principle, the idea does not seem unpleasant to you, you just don't really like the taste of sperm (too bitter or too salty), then it can be corrected. To do this, a man must forget about bad habits (smoking, alcohol), go in for sports, drink at least two liters of water per day, limit the use of fried and fatty foods and lean more on vegetables and fruits (especially pineapples, apples, grapes, melons).
Former porn actress Annie Sprinkl, who has tasted more than one hundred men over the years of her career, admitted that the most «delicious» – These are vegetarians. By the way, if your man suddenly changed the taste of sperm, its color or consistency, then you need to urgently send it to the doctor – perhaps we are talking about health problems.
By the way, the relatively new inventions of sex scientists will help to disguise the taste of sperm. In almost all sex shops, special flavored oral lubricants appeared, which will help to muffle the taste or completely hide it. The price is these "Sweets of sex" It is insignificant, and the benefits are obvious, and the range of tastes is quite decent. Such edible lubricants are absolutely safe – swallowing a lubricant is safe for a person. In addition, they are universal – they are combined with sex toys and condoms, as they are created on water -based.
Alternative finale for blowjob
You are firmly convinced that your mouth and male seed are incompatible things. Honestly, tell your man about it. But there is no need to put a cross on the very idea of oral sex. You can just agree on an alternative completion of this «Feast of life».
Use a blowjob as a prelude: first you work with a tongue exclusively for its pleasure, and then bring the matter to the end in the usual way.
A man may like the idea of cum on your chest or stomach (and for the most daring – even on the face). Remember how ardent such scenes in porn films look.
After oral caresses, you can bring your partner to orgasm with your hand, and so that he does not feel forgotten and abandoned, try to caress his testicles at this time.
You can use special condoms for oral sex with different tastes. The taste of latex, of course, will not go anywhere, but the taste of strawberries will be added to it, for example.
And I also want to say: dear women, if after oral sex a man refuses to kiss you until you brush your teeth or rinse your mouth, then he deserves you or a blowjob.
Female tricks
Once I almost quarreled with my best friend when she began to say that only selfish men love the blowjob who do not give a damn about her woman. Like, this is a pleasure only for the man himself. Not at all! Just think: here he is in front of you, all so defenseless, in your power, dies of desire and looks at you as if you are the best thing that happened to him in life. At least my husband looks at me in this way, when I begin to slowly caress him with his tongue.
Yes, of course, sperm tastes – this is not vanilla ice cream, but I can share a small trick: next to the bed I always keep a vase of fruit, and a few grape or a slice of apple after it ended, helps to kill an unpleasant taste.