Anal balls: Guide for beginners.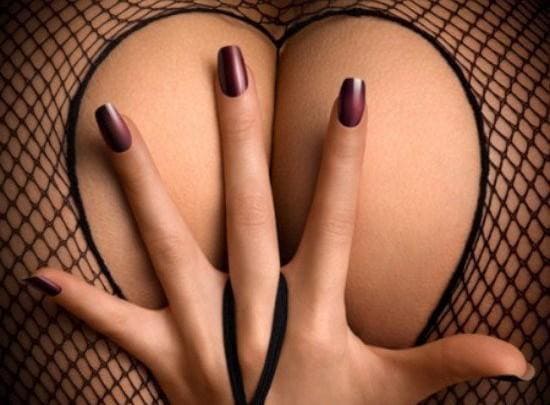 If you have not practiced anal sex and generally take care of your ass, but the craving for experiments is stronger than imaginary danger, then we recommend that you try a toy such as anal balls. This is the most popular device for beginners and not only. And in this guide we will tell you how to choose them.
What are anal balls?
Anal balls – This is a type of sex toys, they consist of several spheres.
They are of different sizes, can be connected to each other nylon or Siliconova thread, or cast in a single form All of the same silicone.
At first glance, anal balls may look a little funny, and scare someone completely, but as soon as you understand how to use them and learn many ways that they can give you pleasure – Balls will quickly become one of your favorite sex toys.
Anal traffic jams and anal balls – the same?
No. Although both toys are designed to enjoy the stimulation of the anus, each of them serves its unique goal.
Anal traffic jams Designed in order to fit into the anus and stay in it, bring a feeling of fullness in both sexes, and narrow the vagina in women.
Anal balls provide stimulation, moving inside the anus during ordinary movements and during sex.
By inserting anal balls one at a time, you can create the same feeling of fullness, which provides anal plug.
But most of the pleasure is in the gradual extraction of balls at the right time.
Submitting and taking out the balls, you stimulate the powerful erogenous zone and you can relax the sphincter before anal sex.
How to use anal balls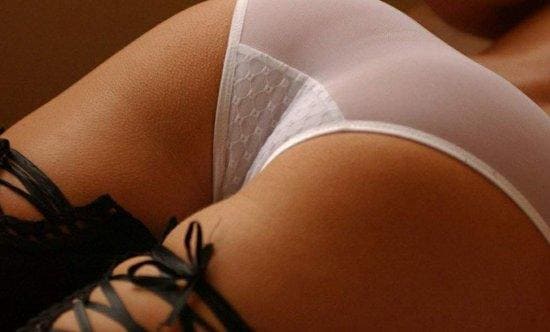 Try to always use anal balls with a ring or handle at the end.
This is necessary not only to pull and press the balls, as well as in order to keep the toy and prevent it from getting lost in the rectum (which is very important!).
Before use, it is recommended to clean the intestines, as a sharp excretion can provoke an unpleasant incident.
Now let's tell you how to use this toy correctly and get maximum pleasure:
Try solo first.
A good idea to try anal balls first of all on your own. Without unnecessary fuss and hesitation, you can study the sex toy, understand what you like and what is not.
So that, as they say, "Eyes on the forehead did not come out", For the first experience, start with three or four small or medium beads.
Do not be too self -confident and do not overestimate the possibility of an untrained anus.

Take your time and use lubricant.
Start insert the beads one at a time, create a feeling of fullness in the anus. Then pull them out at different speeds, depending on the desired effect. As the anal balls are removed, They excite sensitive nerve endings Ring sphincter muscle. Such stimulation creates a number of pleasant sensations, as if the muscles are massaged.

Always use grease with any anal sex toys, including balls. For a medical silicone, it is suitable water -based lubricant.


Experiment.
The most remarkable in the anal balls is that there are several ways to use them – you can try to take them out when you approach the climax, for a completely new perception of orgasms, or use anal balls as a warm -up before sex.

You can also leave anal balls in the anus and walk with them, exercise.
Of course, you do not need to fall asleep with them, but it is also very pleasant to move and spend several hours inside them. It is such universal anal devices that include Balls balls, which can be in the body until 8 hours.
Due to the flexibility of jumpers, balls are conveniently located inside the body and give a pleasant feeling of fullness.

But the most interesting begins later: thanks to the displaced center of gravity Each movement responds pleasant rolling or impetus.
Inside the main balls of silicone, another movable plastic balls are hidden. The anchor -shaped limiter will not let the toy get lost.


During the partner game, use a condom.
If you have not alone anal sex, it is recommended to use condom on top of the toy and replace it with new ones when transmitting balls between partners.
Think first of all about health safety. Even in a condom you still You can feel every bead, and besides, this will greatly facilitate the cleaning of the toy.
Try vibration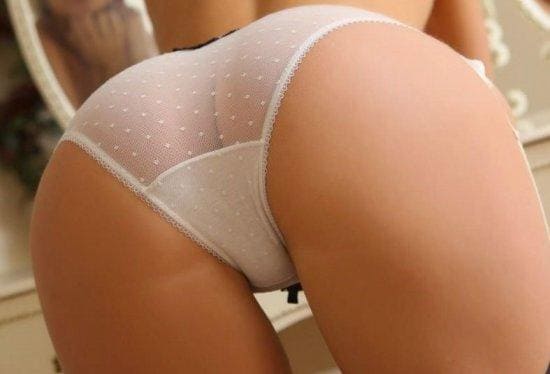 Vibration helps the sphincter muscles relax.
Anal to plunge into an unknown world of pleasures Vibro-Buses Fifty Shades Darker Carnal Promise From a delicate silicone.
The working length of the device is 17 cm, on the bunch of 4 beads with a maximum diameter of 3.5 cm.

Diversify pleasant sensations Seven vibration modes and three speeds. A comfortable restraint handle at the end of the vibro-bus will help to easily and painlessly introduce and extract beads.
It is possible to wear them like an anal plug.

This toy will bring new sensations during traditional sex. Try to leave the vibro -massager in the anus during the coatus, and not only the woman will experience a strong sensual orgasm, but the man, feeling vibration and narrowed vagina, will receive the highest pleasure.


I would like to pay your special attention to the universal balls-anal cork from the Canadian manufacturer B-Vibe – Bvibe Triplet with remote control.
Like all the products of this brand, this gadget is made of safe, hypoallergenic medical silicone.
And a very big plus of this model – remote control.

The device consists of three beads that increase in volume closer to the base.
Inside the two lower beads are built Two engines – powerful and silent. Simple, intuitive control of the modes and vibration speed is carried out by a button on the basis of a device or remotely using a remote control at a distance of up to 9 meters.

At your disposal fifteen modes and six levels of vibration intensity.
There is a special mode so that the device does not turn on unexpectedly without the permission of the owner, it is convenient when transporting.
Built -in battery Using a USB, the cord quickly charges from the network and can work continuously up to one hour.

Immersion depth 12 cm, there is a limiter in the form of anchor.
All this makes the use of beads very convenient – makes it possible to relax as much as possible during masturbation, frees hands for other erotic caresses if sex with a partner.
The ability to turn on and adjust vibration at a distance using a remote control helps to realize the most sophisticated fantasies and scripts for role -playing games.

Share pleasure with your partner – Balls can be left in the anus of both active and passive participant in a love act.
Suburbating the penis into the vagina, the man will feel both vibration and the shape of the balls through the walls of the vagina, which will bring additional pleasure and new sensations to both partners.
With vaginal sex, leaving Bvibe Triplet in the anus of a man, you can strengthen its erection and additionally stimulate the men's point "G".
Perfect Suitable for men As a prostate massager.

The function of moisture resistance – can be used in the shower and washed under a stream of water, it is not recommended to lower it entirely.
And a pleasant bonus – the package includes not only instructions in Russian, but also Stylish hard case for storing a device And the cord of charging.
Now that you know more, we hope that the anal balls do not seem stupid or strange sex toys, as you may have once thought.
All you need now to start your erotic adventures with anal balls is lubricant on water -based and Bvibe Triplet.
New orgasms to you, our readers!